Become a Care Specialist
at Hays
Your Job as a
Care Specialist at Hays
As a specialist in personnel support, you are responsible for the holistic support of the specialists and managers deployed with our clients. As an all-rounder, you are not only responsible for applicant management, but you are also available to the employees in your area of responsibility as a competent contact person for all personnel-related issues during their assignment with one of our clients and beyond. In addition, you will be on their side during the re-placement process by accompanying them to interviews at our client companies and preparing them for the interviews in the best possible way.
The position is based in our Key Account Management. The main task of this area is to find the "perfect match" between people and companies. It is also about the support and re-placement of the deployed professionals.
Are you interested? What you should bring with you:
A degree or a completed apprenticeship are good prerequisites. Ideally, you already have some professional experience in the HR area or have already been able to prove your personal strengths in an internship or a student trainee position and gain initial experience. But you can also become successful with us as a career changer with comparable professional experience, e.g. in the service sector. Your personality is much more important to us than your background: thanks to your communicative and emphatic nature, it is easy for you to communicate content clearly and authoritatively. As a specialist in personnel support, you should enjoy organisational tasks and convince us with a confident and professional appearance as well as a strong service orientation. In order to maintain an overview of your processes, you should have a very structured, proactive and independent way of working and keep a cool head even in stressful situations. Find a job in your area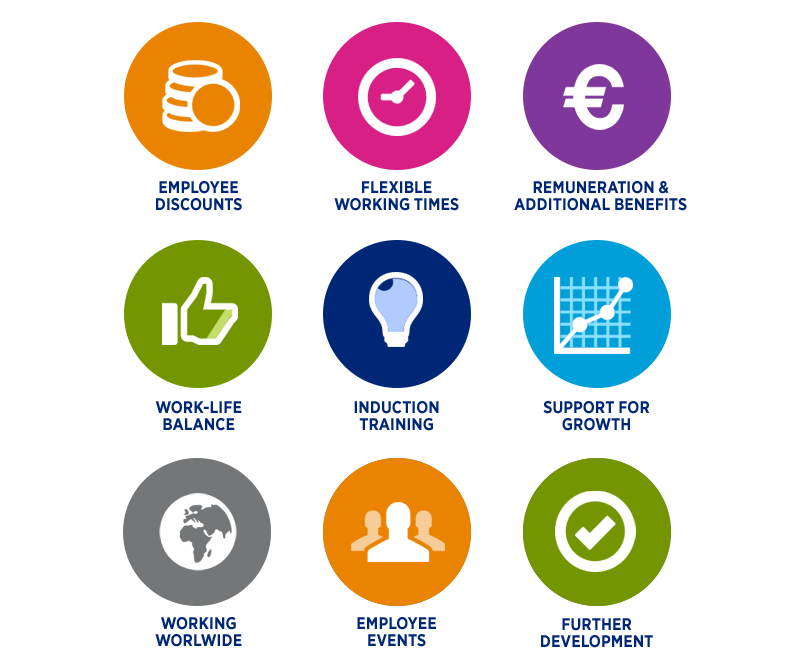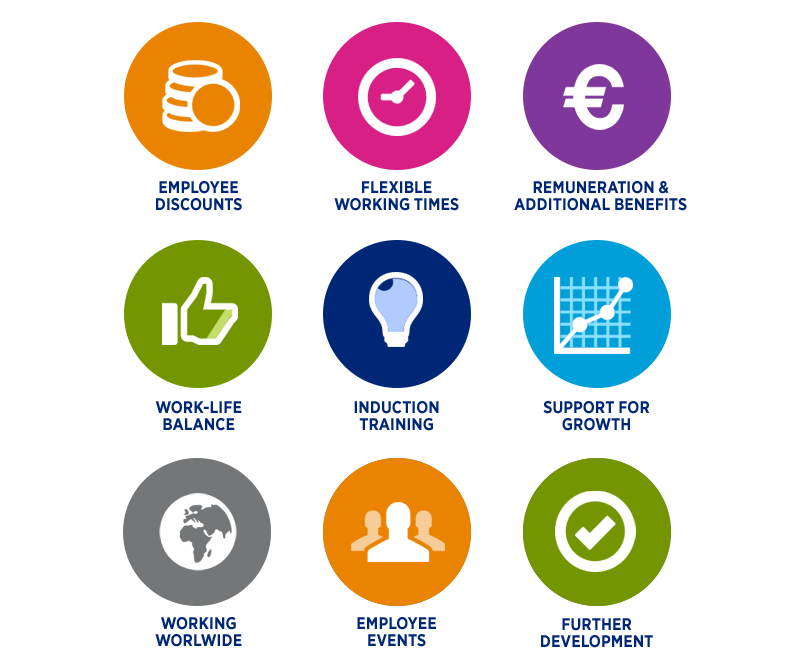 Your benefits at a glance.
Here's how you can
shape your career at hays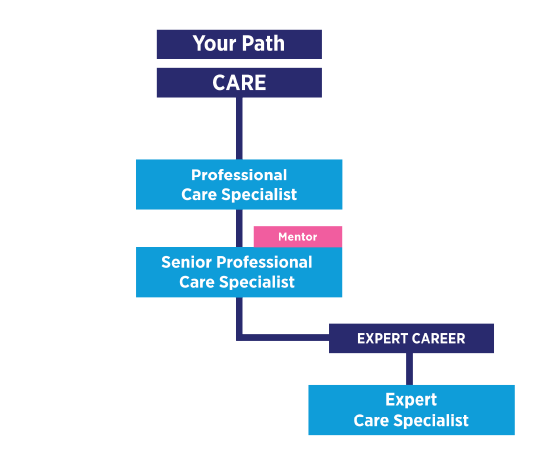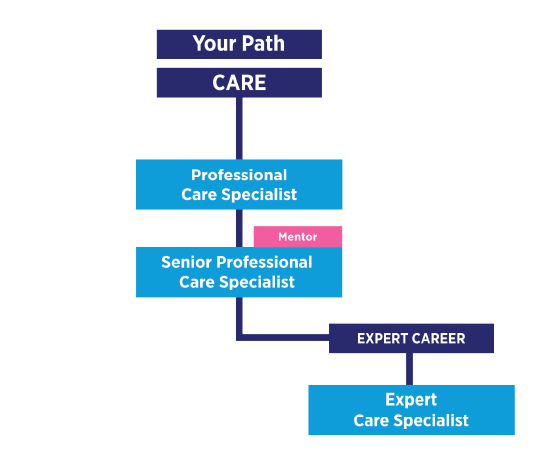 With us, career paths can be both hierarchical and lateral. When you join Hays as a specialist in personnel support, you take the first step on your career ladder. You will provide comprehensive support for the specialists deployed with our clients and acquire specialists for our candidate pool through active relationship management. At the same time, you will also generate valuable information for our key account management.
But that's not all. We will support you if you want to go one step further. Take part in our training opportunities . Receive recognition through your achievements and become a Senior Specialst in Human Resources. Building on this, you have the opportunity to become a mentor. Be the direct contact person for new starters and accompany our new employees through their first weeks and months at Hays. As a mentor, you will provide them with advice and support.
You will then have the opportunity to pursue an expert career path and develop into an expert in HR support. Even if you want to change your position internally to another unit and take on new tasks and responsibilities, for example, we will find a way together. Wir unterstützen dich von Anfang an.
Here is how you can find
out if you fit into our team
Don't worry about academic titles or your training – as long as your attitude is right, we'll find a place for you as a Hays care specialist. To give you an impression of what really matters to us, you can simply click through the questions of our matchmaker. Here the key is: Simply be yourself. There is no right or wrong answer. Go ahead and see if we're a good match!
Match up with Hays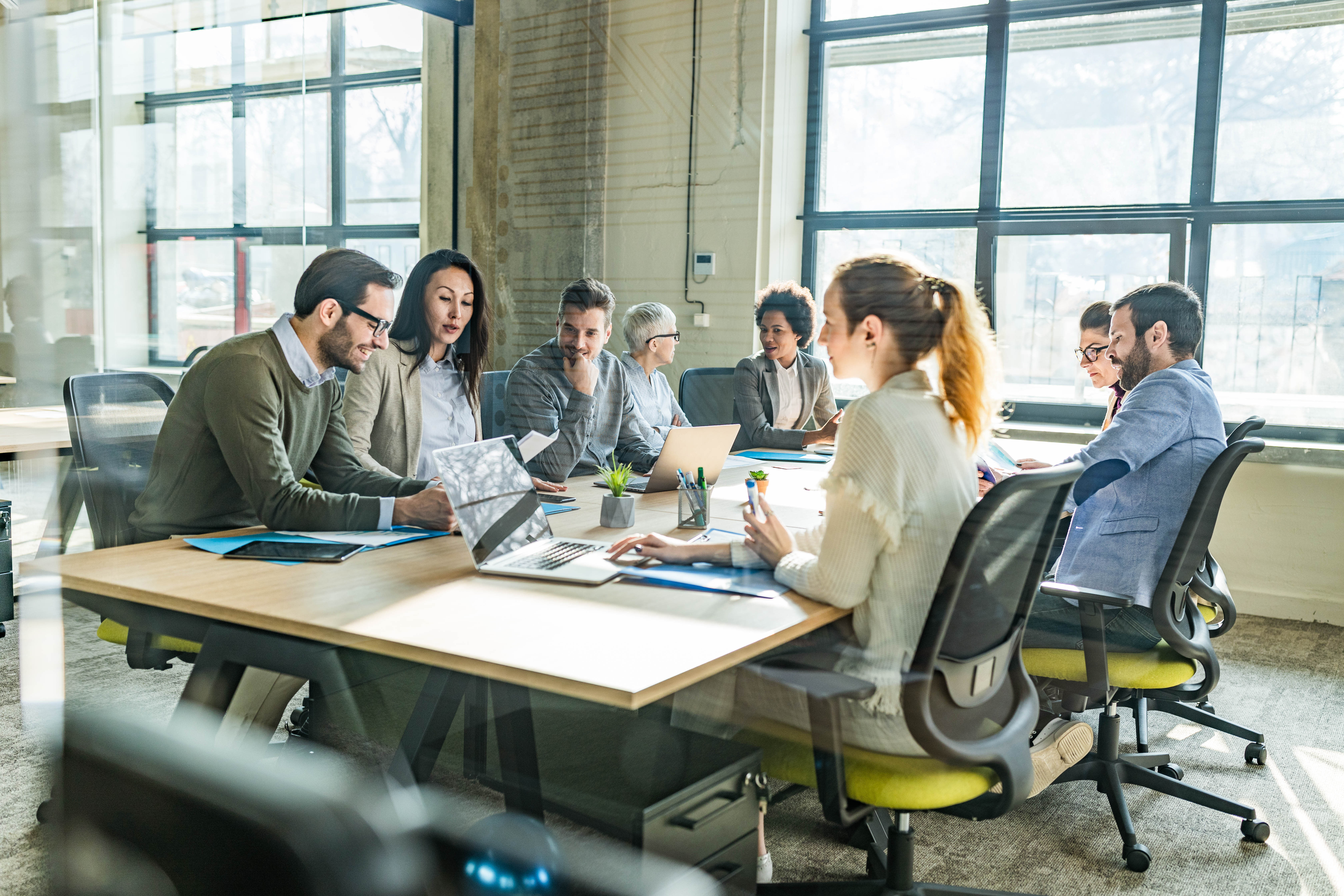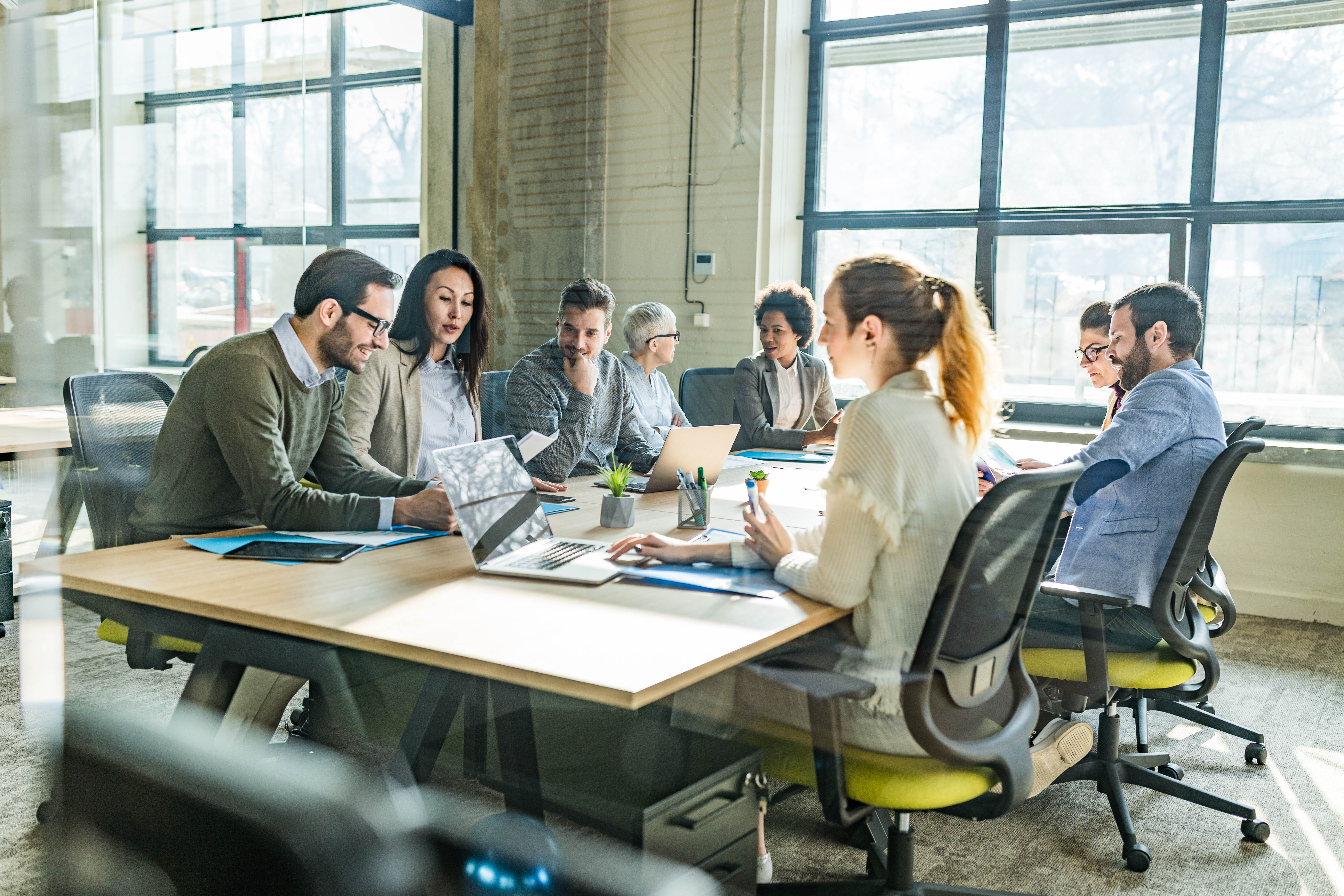 Here is what your
future colleagues have to say
Our colleagues are still the best judges of what it feels like to work at Hays. That is why we have followed up with them on your behalf. What are your duties? What are the thoughts and feelings of your new colleagues? How do they tackle projects? And why do they like working at Hays? Discover your future and take a look behind the scenes at Hays – the No. 1 in personnel services!
Learn more