Recruitment
through Hays
An explanation of
our business model at Hays
Hays is No.1 in specialised international recruitment consultancy, and the company is continuing on a growth path. At 265 locations worldwide, we place specialists with top companies and thus help shape important mega-projects in all industries – an essential and responsible task that motivates us to deliver peak performance every day. In doing so, we advance not only the economy, but also our employees in Key Account Management and Backoffice: positions: Every day has exciting tasks and personal development opportunities in store for us.
As a personnel services provider, we offer comprehensive solutions for the challenges of tomorrow with our recruiting services and successfully manage sophisticated recruiting processes. Our portfolio of deliverables includes various types of contracts and services individually tailored to the respective client and candidate needs.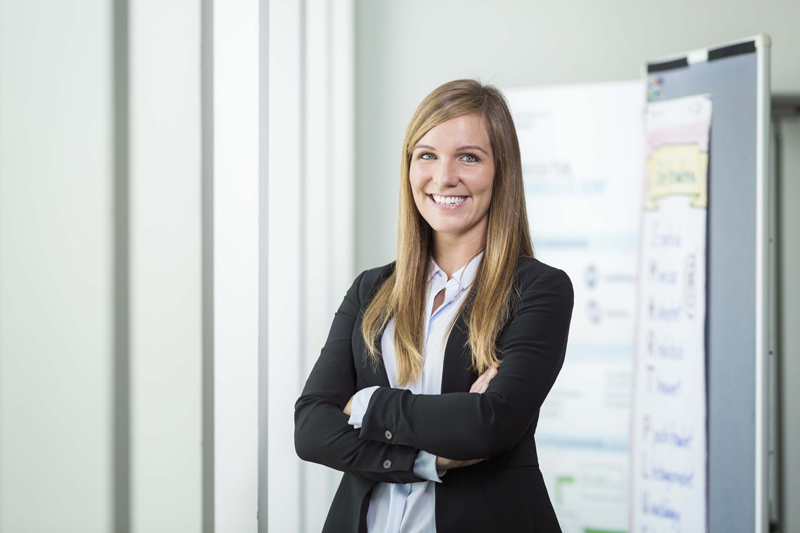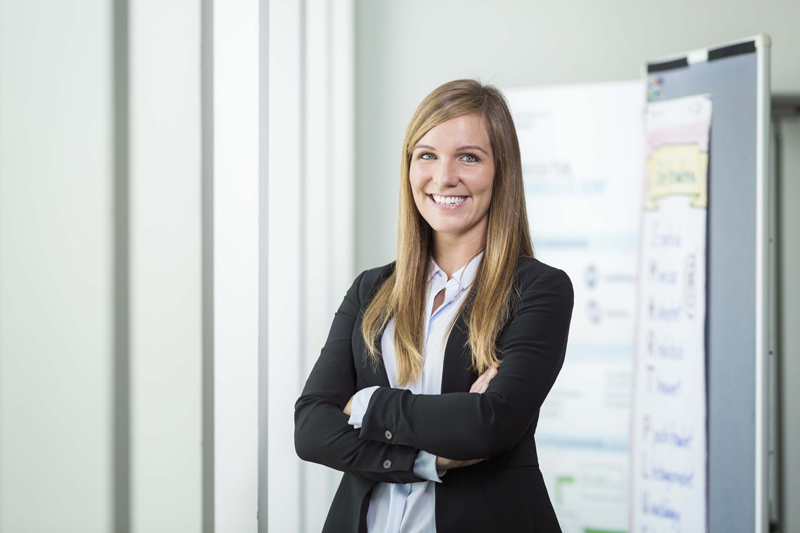 Competent placement of
specialists and managers
Our recipe for success at Hays personnel recruiting is, on the one hand, the technical expertise of our staff and, on the other, the flexibility to recruit experts willing to assume specialist and management positions on a permanent or temporary basis. Our proactive approach is also among our strengths. As a market-leading personnel service provider, we know our experts. During our demanding recruitment process, we draw upon a comprehensive specialist pool of more than 500,000 highly qualified candidates.
Our customers include over 4,500 leading companies in Germany, Austria and Switzerland, including most of the DAX 40 companies and many global players, hidden champions and traditional medium-sized companies. We are continually opening up new locations to consistently provide our regional customers with ideal support in their recruitment efforts. That's why we are always glad to have ambitious employees like you.
You'll find more information in this brochure.
Der Inhalt kann aufgrund Ihrer Cookie-Einstellungen nicht angezeigt werden.
Bitte aktiveren Sie die functional Cookies und laden die Seite neu, um den Inhalt zu sehen.
Contracting
Contracting is intended for companies and self-employed persons who prefer flexibility. Per contracting, an external specialist is only hired by the company for specific projects. Companies benefit from the professional expertise of self-employed persons, while he or she can deepen his or her experience in a wide variety of projects.
Personnel recruitment
Personnel recruitment is the placement of specialists, who are hired by a company in a permanent position. Applicants benefit from our access to unadvertised positions and direct contact to decision-makers. For companies, we manage the recruitment process, drawing on our vast expertise.
Temporary work
Through temp staffing, applicants gain insights into different companies, initially for a specified period, along with access to jobs that are not advertised. In return, companies receive precise and rapid staffing, even of difficult positions. After the agreed period, if there is an interest in hiring the employee on a permanent basis, that is not a problem.
Further Services
Moreover, we offer workforce management, supporting companies in the streamlining of recruitment processes and supplier management. Contracts for work and labour can also be an attractive solution for implementing tasks and projects with partners. We would be delighted to explain our contract types and placement processes to you in detail in a personal discussion.
Our key figures
at a glance
As the market leader in specialised international recruitment consultancy, Hays has a track record of steady growth. At more than 30 locations in Germany, Austria, Switzerland and Denmark, over 2800 employees work daily in Key Account Management and Backoffice functions. Our business model provides for the placement of specialist personnel in ten fields of industry and offers services in temp staffing as well as project and direct placement.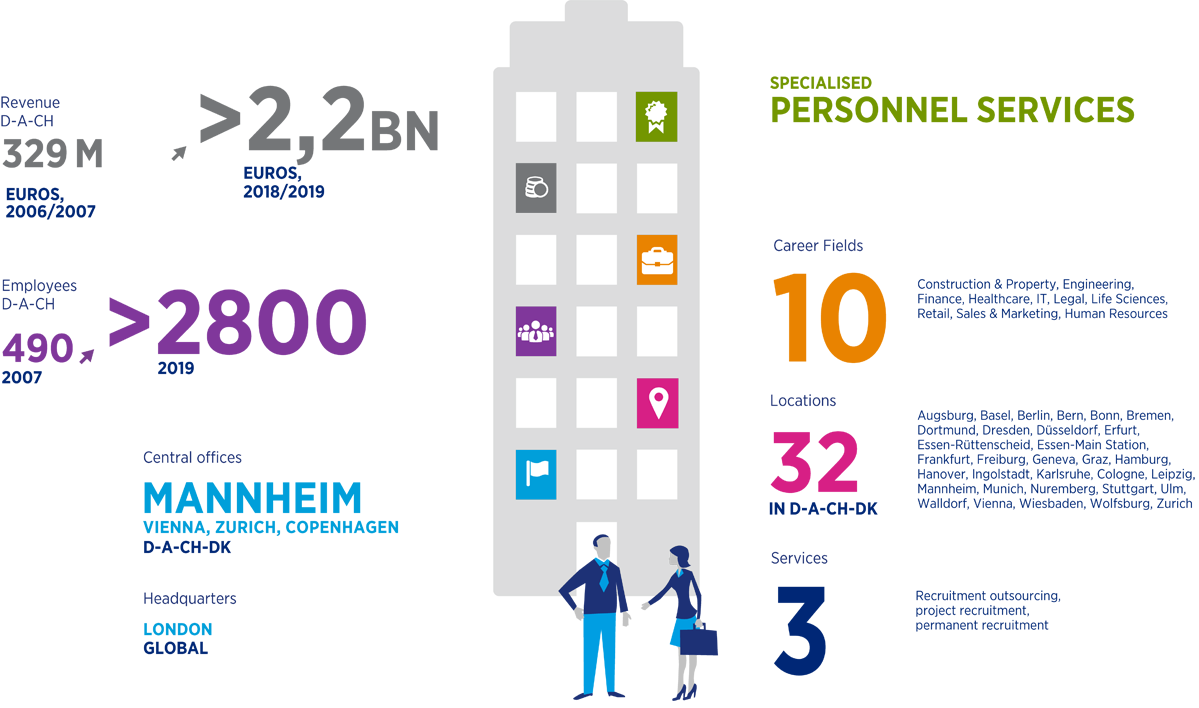 HAYS IS EXCELLENT
awarded career opportunieties
With us you will find a working environment in which you can develop your full potential. We have received several awards for our fair personnel policy and professional career development.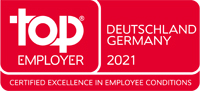 David Walsh
With this award, the Top Employers Institute certifies employers who distinguish themselves through above-average employee orientation. To this end, the companies are tested in various HR-disciplines.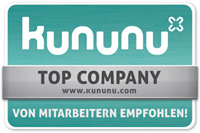 David Walsh
Employers who achieve a minimum number of points and ratings on the kununu employer rating platform are awarded the seal. Hays is one of the 6% of employers evaluated who have achieved this.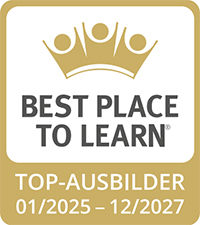 David Walsh
The seal of approval certifies AUBI-Plus employers who stand out due to their excellent performance as a training company and sustainable promotion of young talent.
David Walsh
Hays has been certified by the Impact of Diversity & Women's Career Index because diversity is a key concern and success factor for us. That is why we have our activities around the topic of equal opportunities measured and evaluated in this way.
David Walsh
The Superhero Quality Seal is awarded to employers who prove to be particularly family-friendly.