our corporate culture
the hays values
What really
matters to us
We are open to change, suggestions and criticism and constantly scrutinise our own actions. It is only through passion, a thirst for knowledge and a desire to embrace innovation that we can further develop our skills and expertise, predict industry trends and continue to expand our leadership position on the market.
We are respectful and sincere in our communications. We give our time, respect and full attention to everyone we deal with. We recognise good performance, give honest feedback and provide constructive criticism. We treat everyone with the same due consideration we would expect ourselves and strive toward and achieve our goals together.
As a high-performance organization in the "people business", being sustainably focused on achieving results is extremely important to us. We are guided by our customers' and candidates' needs and deliver high-value services – with professional competence and our fullest commitment.
We take responsibility, seize the initiative, stand by our decisions and accept the consequences – never losing sight of our overall corporate objectives and always weighing up potential risks. We take full control of our personal and professional development.
We trust in each other, because we know that those who act with initiative may also make mistakes – but this is how we learn. We always review and reflect on our results based on the given situation. Our fundamental philosophy is to lead constructively, positively and always with a focus on achieving our goals.
MENSCHEN MACHEN DEN UNTERSCHIED
STRATEGIE 2025




Der Blick in die Vergangenheit zeigt, dass unsere Werte und unsere Identität das Fundament sind, das uns stark gemacht hat. Diese Stärken nutzen wir heute, um mit unseren vier Key Strategic Priorities (KSPs) in Verbindung mit echter Veränderungs- und Innovationsbereitschaft unser Zielbild 2025 zu erreichen. Zu unseren vier Key Strategic Prorities gehören: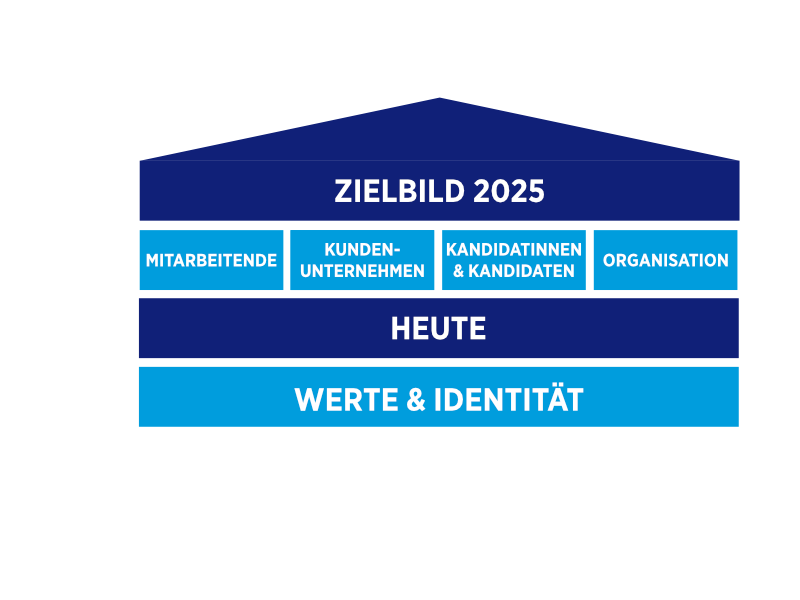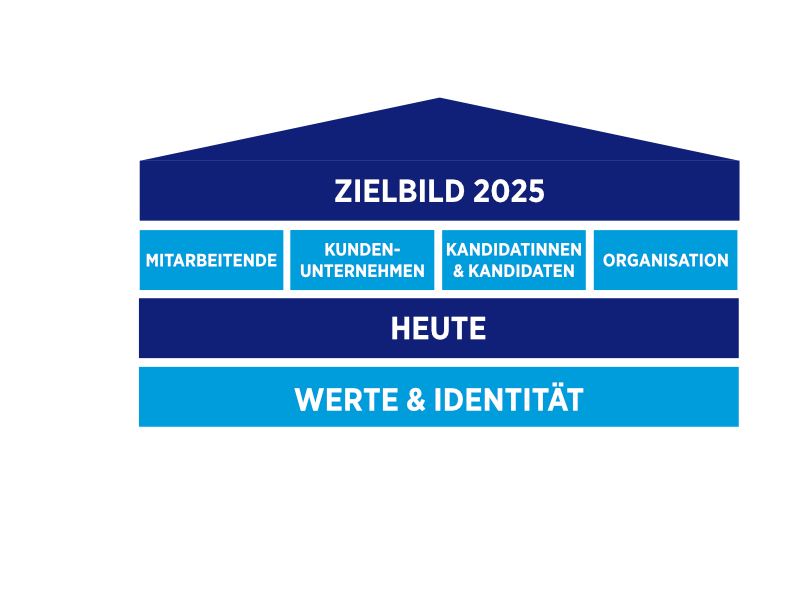 Mitarbeitende: Wir richten uns nach den Bedürfnissen der Mitarbeitenden aus und verstehen, dass ihre Motive und Schwerpunkte sich im Laufe des Lebens verändern. Daher gehen wir individuell auf sie ein und unterstützen sie hierbei. In Lebensphasen, in denen Sicherheit und Stabilität wichtig sind, sind wir das passende Eco-System, aber auch in Phasen der Veränderung und des Kompetenzausbaus, können unsere Mitarbeitenden auf eine fluide Struktur mit dem passenden Netzwerk und den passenden Lösungen setzen.
Kundenunternehmen: Jedes Kundenunternehmen steht mit uns in einem partnerschaftlichen Verbindung. Wir richten unser Handeln auf die Interaktionsbereitschaft unserer Kundenunternehmen aus und wollen mit diesen eine langfristige Nutzenbeziehung eingehen.
Kandidatinnen und Kandidaten: Als Personaldienstleister befinden wir uns mit unseren Kandidatinnen und Kandidaten in einer lebenslangen Netzwerkpartnerschaft, in der wir voneinander profitieren und lernen. Wir bieten Lösungen für die aktuellen und zukünftigen Herausforderungen aller an und verbinden sie mit den Bedarfen aus der Wirtschaft.
Organisation: Die Organisation von Hays bildet die Bedürfnisse aller sich im Netzwerk befindenden Beteiligten ab. Dazu gehören Kundenunternehmen, Kandidatinnen und Kandidaten sowie unsere Mitarbeitenden. Hierzu gilt es passende Partnerinnen und Partner zu vernetzen, Interaktions-Aktivitäten zu fördern und Informationen auszutauschen. Die kontinuierliche Stärkung unserer Anpassungsfähigkeit und ein hohes Maß an Flexibilität stellen sicher, dass wir die Netzwerkbedürfnisse verstehen und erfüllen können.
We commit to
Diversity, Equity and Inclusion
We love diversity and together with you we will shape the working world of tomorrow. The more perspectives, experiences and cultural backgrounds that flow into the idea and decision-making process, the better our results. Equal opportunity is the focus of all that we do. We judge our employees on the basis of their performance and conduct - not on the basis of their gender, age, ethnic origin, religion, health condition or sexual orientation!
To demonstrate our sincere commitment and to underscore the high value we place on diversity in the company, we have signed the Diversity Charta - an employer initiative to promote diversity in companies. This makes us part of the largest network for diversity management in Germany.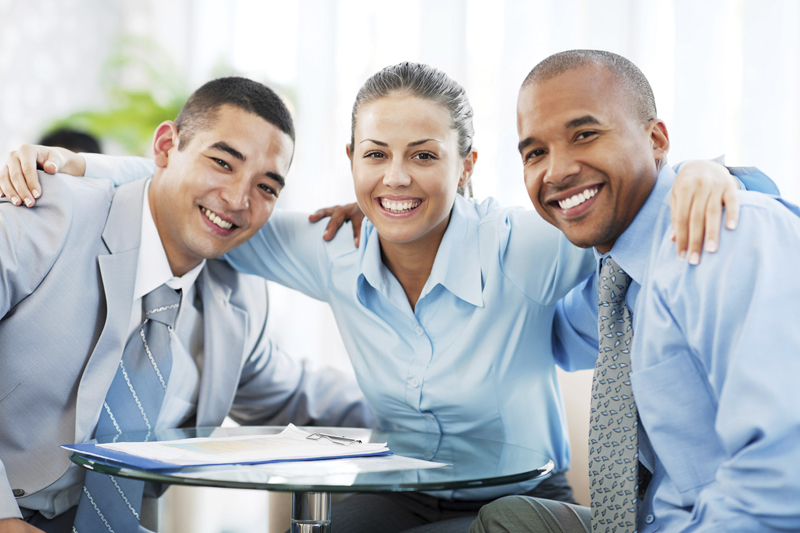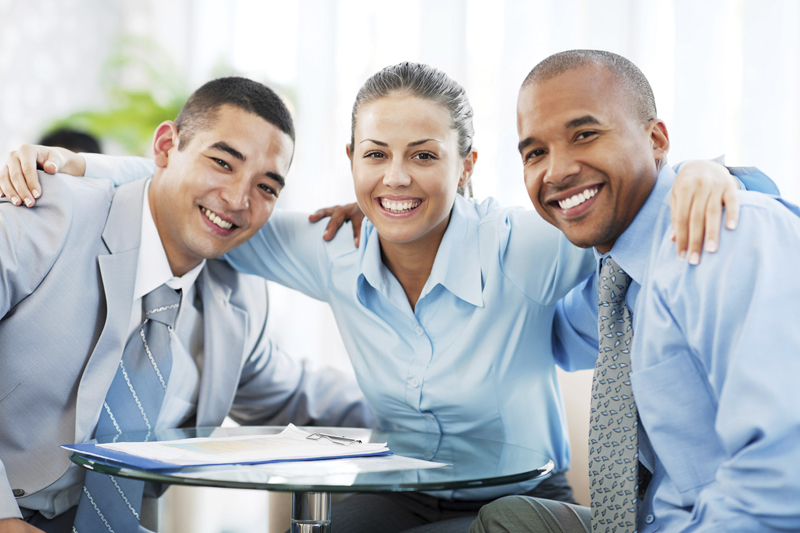 Do you want to know more about our commitment to diversity in the company? Learn all about our pledge, awards and projects.
In Austria diversity is an important topic as well. Get further information here.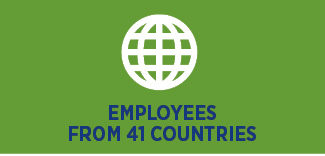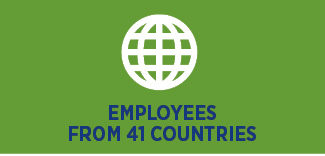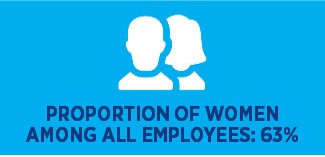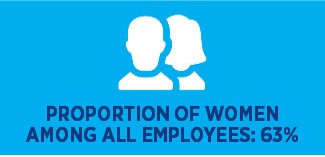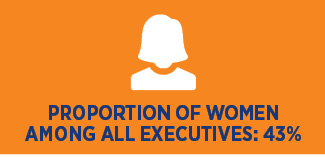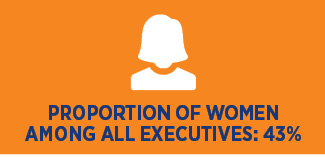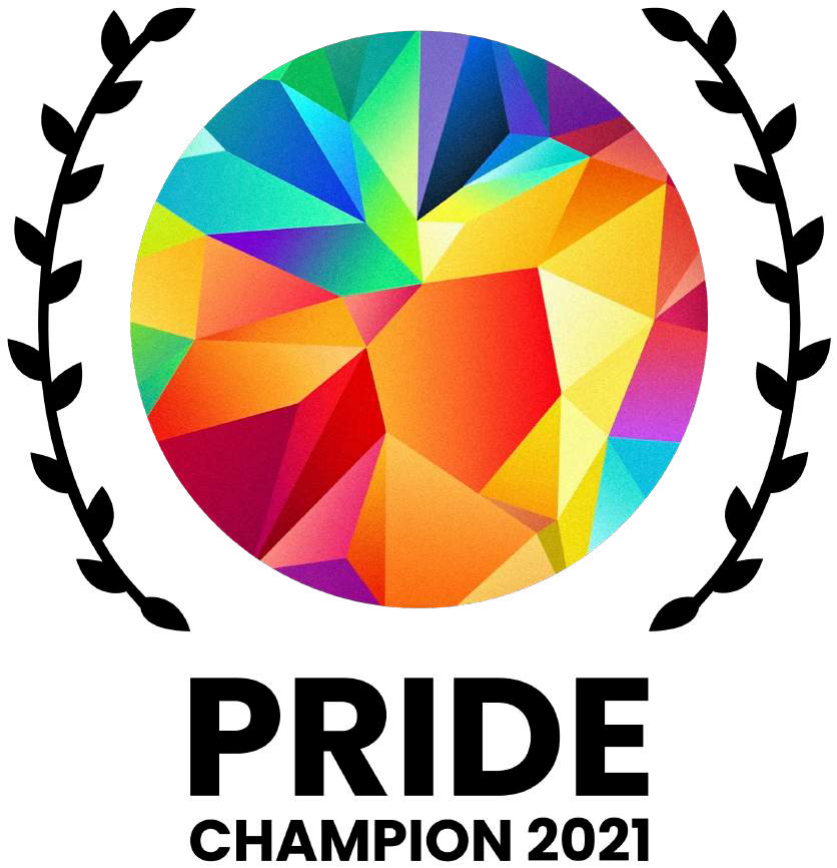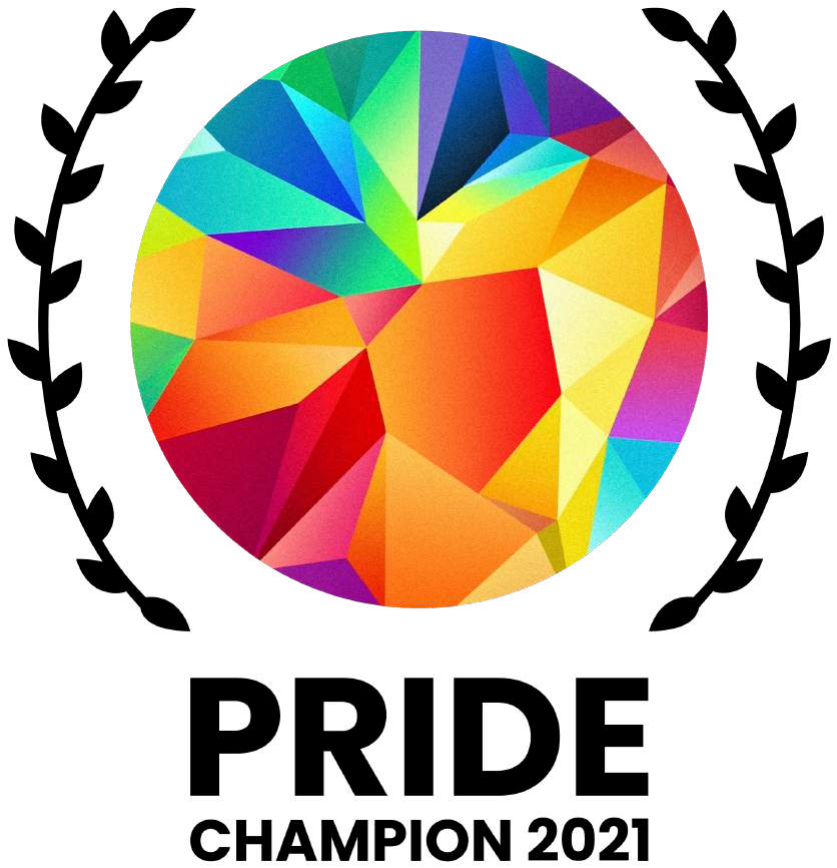 Wir sind offizieller PRIDE Champion! Nur ein Jahr nach Gründung unseres Hays Pride Networks ernten wir beim PRIDE Index der UHLALA Group das PRIDE Champion Arbeitgebersiegel in Silber.
Die Rezertifizierung unseres LGBTIQ+ Diversity Managements bringt unsere offene und wertschätzende Unternehmenskultur für LGBTIQ+ Personen klar zum Ausdruck und zeigt, wie bunt unser Business ist. Der PRIDE-Index ermöglicht Unternehmen die Bestandsaufnahme ihres LGBTIQ+ Engagements, zeigt Verbesserungspotenziale auf und stellt die Performance des Unternehmens damit auf den Prüfstand. Dank der strengen Kontrolle der Angaben gehört das Siegel zu den authentischsten Auszeichnungen im Diversity & Inclusion-Umfeld.
Bianca Onda-Wolgast, die neue Leiterin des Hays Pride Networks, ist begeistert: "Die ersten Meilensteine, wie zum Beispiel die Gründung des Hays-Pride und Pride-Ally-Netzwerks, die Teilnahme am CSD Mannheim und die Plakataktion zum Pride Day Germany, haben wir erfolgreich erreicht. Ich freue mich sehr, gemeinsam mit unserem tollen Netzwerk und unseren geschätzten Allies die nächsten Projekte in 2022 voller Motivation und Tatendrang anzugehen!"
Zum Pride Index der UHLALA Group
OUR COMMITMENT TO
EVEN MORE DIVERSITY AT HAYS