start out your
professional life with us
Your development at Hays
is multi-faceted
Have you completed your studies, yet still don't really know which direction to go? As a university graduate, many doors are open to you at our company, as we are always seeking young, motivated team members. As the No. 1 recruitment agency, we know how vital motivated employees are to the success of a company. That is why you and your expertise are a top priority to us. Through open communication and direct feedback, we ensure that you can develop your personal strengths. In our company, success is a question of attitude – your career path is open.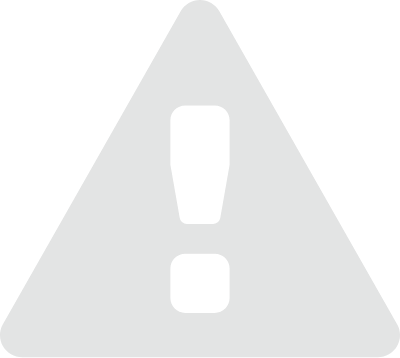 The content cannot be displayed due to your cookie settings.
Please enable the functional cookies and reload the page to see the content.
Customize cookie settings
your entry as an account manager
or as a recruiting specialist
Start out directly after your university studies or as a young professional with one to two years of work experience in our Key Account Management or as a Recruiting Specialist. All you need is a degree in economics, humanities or social sciences to work in Key Account Management, or a successful degree or apprenticeship in HR to join us as a Recruiting Specialist. However, your willingness to perform is far more important to us than your field of studies. If you are a strong communicator, have an instinct for people and a knack for sales, all doors are open to you at our company. Seize the opportunity and fulfil your dream of working abroad or in a career offering rapid upward advancement. You will have access to more than 250 offices worldwide and will find the best conditions for assuming management responsibility with us. This is because we fill most of our management and executive positions from the ranks of our own junior employees. We'll support you towards achieving your goals and being successful in your job. And in doing so, we pay attention to a good work-life balance.

Accounting
Your entry in our Key Account Management
As a Hays Account Manager, you enter directly into the field of Key Account Management.

Recruiting
Your start as a Recruiting Specialist
As a Recruiting Specialist at Hays, you have the responsible task of filling our customers' job openings with the right experts.

Work in personnel support
Your start in personnel support
Would you like to work in HR support at Hays? - Here you can find out more about the tasks and everyday working life as a Care Specialist.
your entry at hays
in corporate functions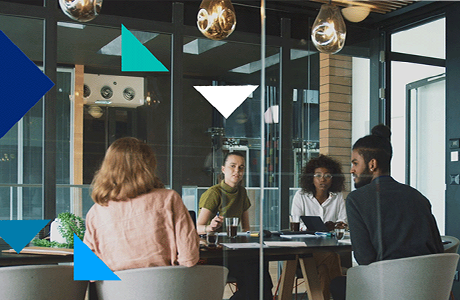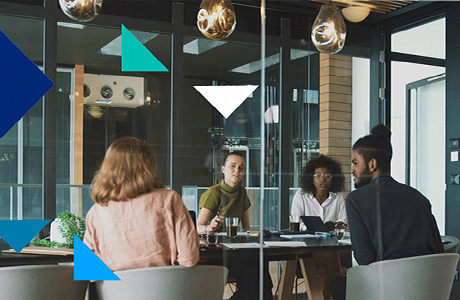 At our head office in Mannheim you also have the opportunity to find your career entry in the back office. There are numerous opportunities here to find a job that matches your ideas. You can contribute in the areas of finance, reception, facility management, human resources, IT, marketing, and legal.
Just like your colleagues, you are eligible for all Hays benefits. You can continue your education at any time through our continuing education programme, benefit from employee discounts and gain valuable experience abroad. Together we will find your career entry and development approach that suits you.
How to make your
application successful



In our JobVlog, our employees Jenny and Büny tell you everything you need to know about a good CV so that nothing stands in the way of your successful application! Watch the tips on the ideal structure and how to adapt your CV to your desired position in our video.
Der Inhalt kann aufgrund Ihrer Cookie-Einstellungen nicht angezeigt werden.
Bitte aktiveren Sie die functional Cookies und laden die Seite neu, um den Inhalt zu sehen.
do you fit
into our team?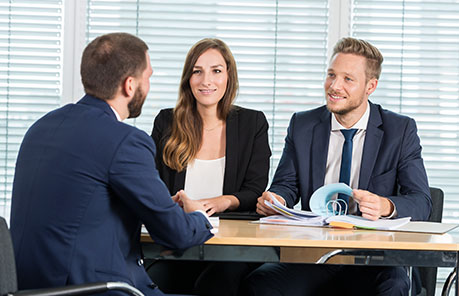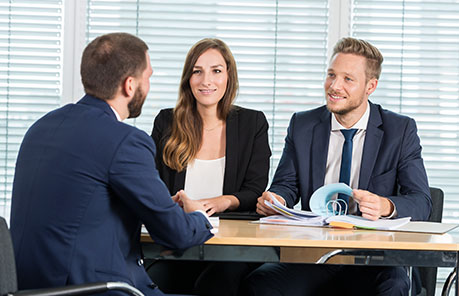 Don't worry about academic titles or your training – as long as your attitude is right, we'll find a place for you in our Key Account Management, as a Hays Recruiting Specialist or in the back office. To give you an impression of what really matters to us, you can test our matchmaker. Here the key is: Simply be yourself. There is no right or wrong answer. Why not go head and see if we can be your partner for launching your career after your studies or your apprenticeship, and together we will shape your career!
Do you still need additional information? You'll surely find the answers in our career brochure. There you will also find out which benefits are standard at our company and why our employees are so satisfied.