we assume corporate
social responsibility at hays
It is our
firm commitment
As the No. 1 in specialised personnel services it is close to our hearts to help shape the working world of tomorrow in a sustainable and responsible way. .
For us, people are at the centre of everything we do. With our work, we pave the way for people to succeed - and create opportunities that change lives positively. Because we are convinced that it is people who drive companies and organisations forward.
Be who you are
Through our sustainably oriented corporate governance, we create the framework for equal opportunities on a social, economic and ecological level. We shape respectful and trusting relationships in which people are allowed to be what they really are. We are not only committed to diversity, we live it.
Our CFO Officer Markus Auer in action for educational equity.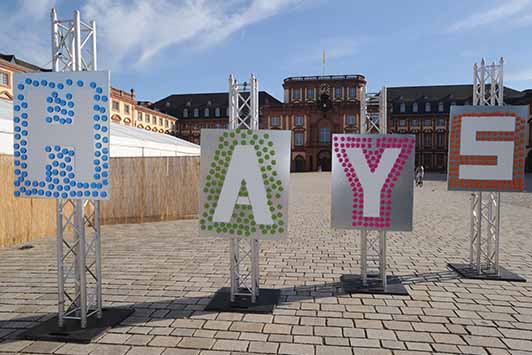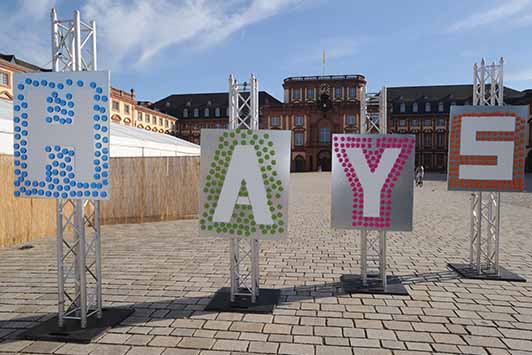 We promote fair conduct and integrity with our comprehensive compliance management system as the basis of every collaboration.
It is our aspiration to anchor sustainable thinking and action throughout the entire company. With our Net Zero strategy, we advocate climate protection. Furthermore, it is important to us to continuously develop the goals and measures formulated in our sustainability strategy. To this end, we voluntarily submit a declaration of conformity every two years in accordance with the German Sustainability Code (DNK).
For us, sustainability also means thinking about the careers and working world of tomorrow. We align the training and development of our employees with this, as well as our social commitment. Under the umbrella of our global "Hays Helps" programme, we therefore promote the employability of people who may have fewer opportunities than others - and thus have a positive influence today on the working world of tomorrow. To this end, we pass on our specific know-how about the world of work in selected projects for people with a migration history, young people and undiscovered talents, and give our employees up to one day off a year to do so.

Diversity & Inclusion
We promote diversity
We promote diversity and equal opportunities in all facets. With our commitment to equity, diversity & inclusion, we lay the foundation for the free development of all employees - regardless of their gender, age, ethnic origin, religion, health condition or sexuality!

Social commitment
We are committed
For us, equal opportunities are strongly linked to equal education. That is why we work against barriers in the educational pathway.

Climate & Resources
Our climate targets
We use ecological resources responsibly. That is why we follow clearly defined climate targets.

Compliance & Integrity
Our Compliance Management
We support only legally compliant behaviour and take a stand against corruption and bribery. Therefore, we follow a clearly defined compliance management system.