your entry into hays
as a working student or intern
do you feel you are not learning enough?
Become a Hays working student
Room for manoeuvre and creative freedom. You are a permanent team member from the start, receive a professional induction and learn the necessary know-how from your
mentor
. In the meantime, you will have the chance to gain intensive insights into our everyday work. And the best thing about it: If you convince us with good performance, the prospects of being taken on after your studies are very good.
Do you not only want to join us in the form of an internship or as a working student, but also write your final thesis with us? Then you've come to the right place! Just send us your CV and concrete suggestions for topics!
You are more than your CV!
Der Inhalt kann aufgrund Ihrer Cookie-Einstellungen nicht angezeigt werden.
Bitte aktiveren Sie die functional Cookies und laden die Seite neu, um den Inhalt zu sehen.
Still not convinced?
This is why we at Hays are so happy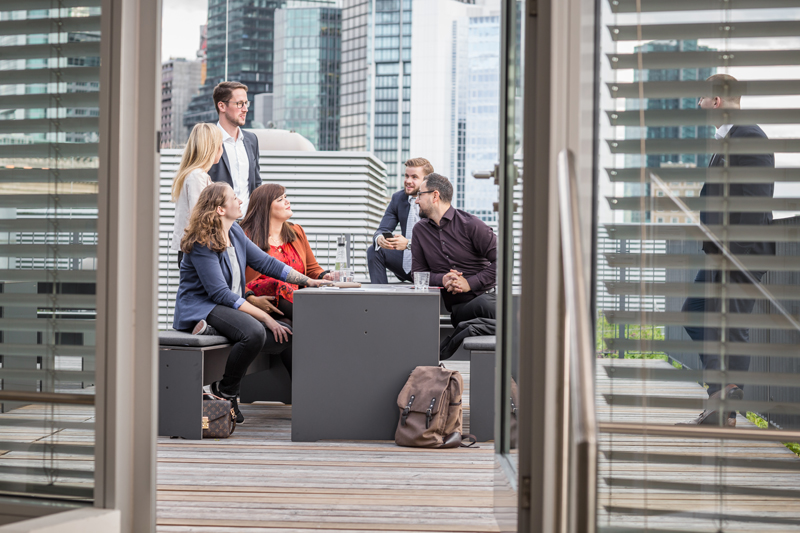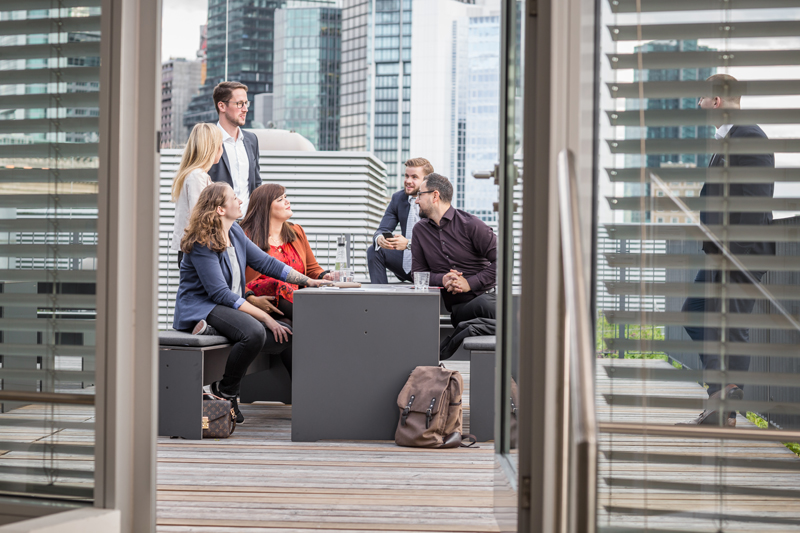 As a Hays working student or intern, you will be treated exactly the same as any other employee. You'll also receive discounts on media, technology and fashion, have the opportunity to work flexibly, whether from home or in one of our offices, and benefit from fitness opportunities or mental training within the scope of our wellbeing programme. You can increase your learning by freely accessing our further education opportunities and by consulting your personal mentor at any time.
For you as a Hays working student, however, the prospect of permanent employment is perhaps the greatest advantage. We also gladly hire Hays interns who have already gained experience with us. We are always looking for competent Account Managers and Recruiting Specialists. As a Hays working student, you can be where the action is, gathering wide-ranging experience, insights into our customers' companies and the working world of tomorrow.
View available jobs
visit us at a an event
and Speak to us in person
In searching for motivated, open-minded and curious employees, we follow the same path as you do when looking for a job. And where possible, we would like to meet you in person. That's why we are represented at many events and career fairs and would be delighted if you approached us there directly and took the opportunity to talk to your future colleagues. Take the chance to gain first-hand information and a peek behind the scenes.
We look forward to meeting you in person. The initial handshake, a friendly smile, a friendly greeting are already a good start. In addition, you make a favourable impression with your personality if you are open, curious and approachable. Because: the first impression also counts for us, too. Why not seize the opportunity and send us your CV – it has never been so easy to apply.
This is where you can meet us...
This brochure will offer you additional information about Hays and your opportunities with us